From The Cruciverbalist
Greetings!

Looking for a perfect Family Gathering Gift? How about a Custom WordSearch or CrossWord Puzzle, used as a contest to win a special gift? Watch your friends and family get competitive as they discover Great Aunt Myrtle's middle name, and find out who fell out of a canoe on vacation! Want to learn more? Call the today at (702)869-6416.. The cruciverbalist is in!
Did You Know ...

Word puzzles can be used as a Marketing Tool in the form of Reinforcement Advertising as well as a source for new informaton, such as services folks did not know you offered?
Puzzles Are Fun!
This Celebrity CrossWord was created for Betty White, delivered to her in time for her 99th birthday by her agent in 2022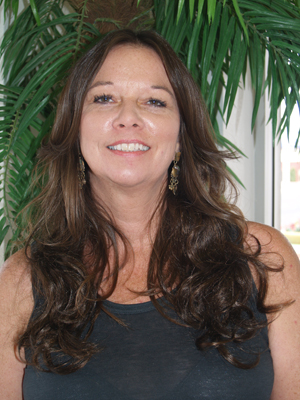 Gail Beckman is an avid designer and aficionado of crossword and wordsearch puzzles. She is a Custom Cruciverbalist.
She Puts Words to Work in a Puzzling Profession. It's said that everyone's born with a talent. Some of us are born carpenters; others are born dancers. Gail Marie is a born cruciverbalist.
A cruciverbalist, (kroo-suh-vur-buh-list), is a designer or aficionado of crossword puzzles. Gail Marie is both.
She wrote her first crossword in 1990 as a training tool for cable TV. It bothered her that co-workers would spell cable: C-A-B-E-L, so she developed a puzzle comprised of cable television terminology that couldn't be completed unless you spelled everything correctly. After writing three training crosswords for the company, then getting requests for personalized puzzles, she broke away and started Custom Crosswords.
This website, customcrosswords.com, was put together in 1991, before dot-com's were taken seriously, and she has been writing customized crossword and word search puzzles ever since -- still using graph paper and pencil! They are constructed from a list of words all about the individuals, couples, families, businesses, organizations, or corporations. A couple of past technical crosswords include one written for the State of California to train firemen on hazardous materials, and another on gastro-intestinal diseases written for Johns Hopkins website. A few of Gail's favorite crosswords are: A Diamond is a Fan's Best Friend, (baseball terms), A Frog's Life, and What Are You Afraid Of? (different phobias).
She brought her business to Las Vegas in 2003, wanting to target the trade show industry with contest crosswords, as well as continue her In-Person Advertising campaign to a larger market than Northern California. In 2010, she began performing stand-up comedy after trying to get a friend involved, but says she is by no means a professional, having been on stage only a dozen times -- unless you count beer as payment.
Today Gail Marie enjoys combining fun and games with humor in her presentations, and likes to share what it was like growing up as a "word nerd."